Area Sites & Properties Available
For Business Development
Castroville, Texas has set aside 270 acres specifically to attract new business to the city. Situated on the airport is the Airport Development Zone which is available for long term lease for construction of commercial and/or light industrial & manufacturing business. The Airport Development Zone is just one of many areas zoned for commercial development within the city.

To learn more contact the Castroville Area Economic Development Council at 830-538-9048 or info@caedc.org.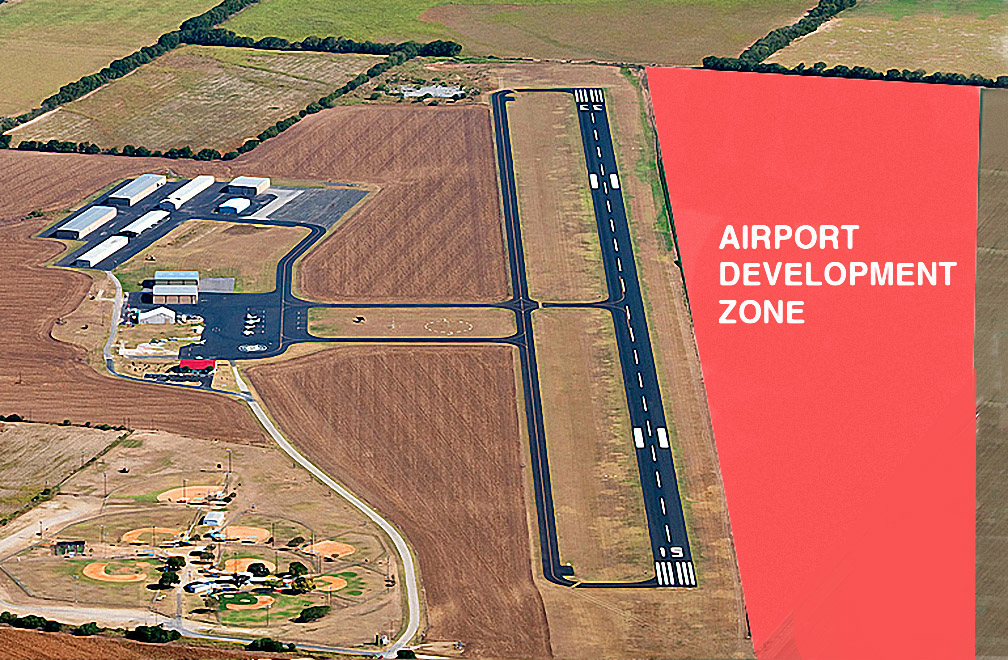 Castroville's 270 Acre Airport Development Zone
Check out the currently available commercial properties & structures
by visiting these Castroville Realtors.
Locate Your Business In Castroville